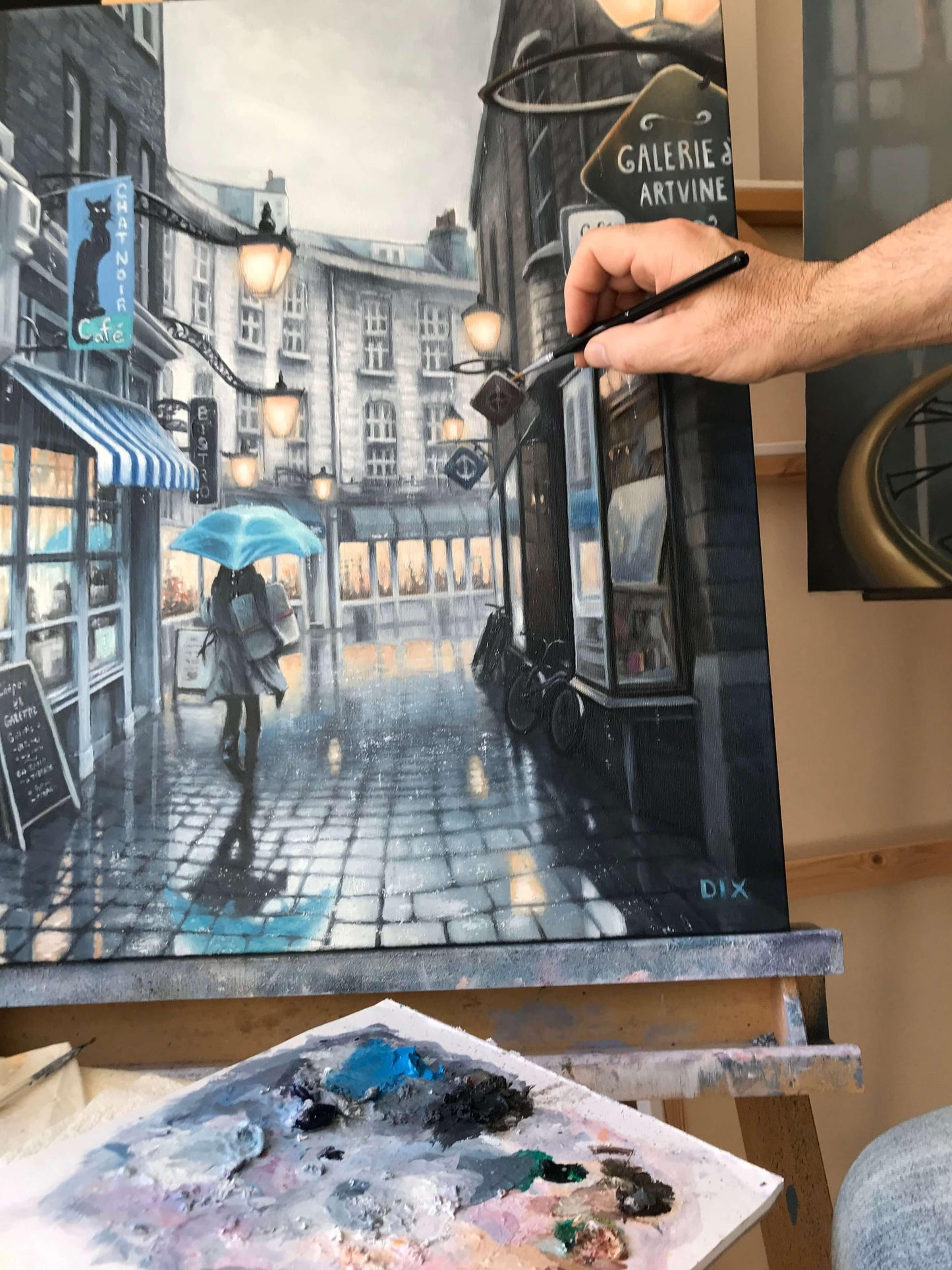 original oil on canvas by artist Carm Dix is now available as a framed art print
Rain splashes and pools on Parisian cobblestone streets, glimmering in reflections of street lanterns, cafe and shop lights. Her new gallery purchase safely under her umbrella, an elegant woman navigates her way through the rain and fog of an imaginary Paris street. 
Galerie d' Artvine, by artist Carm Dix, is a beautifully framed art print that invites viewers to turn down a Parisian street into a world of vintage elegance. Full of interesting little details it's easy to get lost in the shops and cafes reflected in the shimmering rain and foggy mood of old Paris.