FAQ (Frequently Asked Questions)
_______________________
What is a Limited Edition Print?
"Limited Edition" means the publisher has committed to only producing a limited number of prints and then the lithograph plates are destroyed. Yes, no more will ever be made. Very personalized - these art prints are individually hand signed and numbered by the artist.  Please note that ALL hand signed and numbered Limited Edition Art Prints are sold UNFRAMED.

What is the difference between paper size and image size?
Most limited edition prints and posters have a white border around the image. Image
size reflects the dimensions of the image itself whereas paper size includes the white border in the dimensions.  Since most artists sign and number their prints just below the image, some of this white border will be visible when framed. Allowing for the artist signature under the image is always something to consider when framing your art print. All Limited Edition art prints are listed with both the paper size and image size so you and your framer can decide how much white edge surrounding the image you prefer to see.
Shipping Questions?
__________________________
Framed Art Prints
Framed art prints are shipped from USA or Canada depending on your location. Standard shipping is free in Canada & USA.
Framed art comes assembled. Clear acrylic is preferred over traditional glass for shipping safety. Attached is a separate wall mount bracket, easily to attach and ready for wall hanging in moments. Each Frame is carefully wrapped in bubble wrap and a protective sleeve to ensure optimal protection to your frame and print.
Signed and Numbered Limited
Edition Art Prints
Your limited edition signed Art lithograph is shipped from Niagara Falls Canada, insulated in plastic sleeve and sealed in triangle/tube protection.  Limited Editions are individually signed and number by the artist and are SOLD UNFRAMED. The Art Studio is diligent about shipping care but please be careful removing the art from the shipping tube thank you.

How long are Shipping Times?
Orders are generally processed within 1-2 days. Tracking email and number is then issued at shipping time. Please note that times below are estimates.
Orders of Limited Editions Art Prints and orders of Framed Art Prints purchased together, will be shipped separately to ensure the fastest delivery time.
Limited Edition Art Prints: 3-7 business days
Framed Art Prints: 7-14 business days
Average transit time based on orders shipping to addresses in the Continental United States. Orders to Canada and Internationally may take a little longer.
International Shipping
All international orders may be subject to import duties and taxes assessed by local governments and are due upon delivery. This is not included in the order total.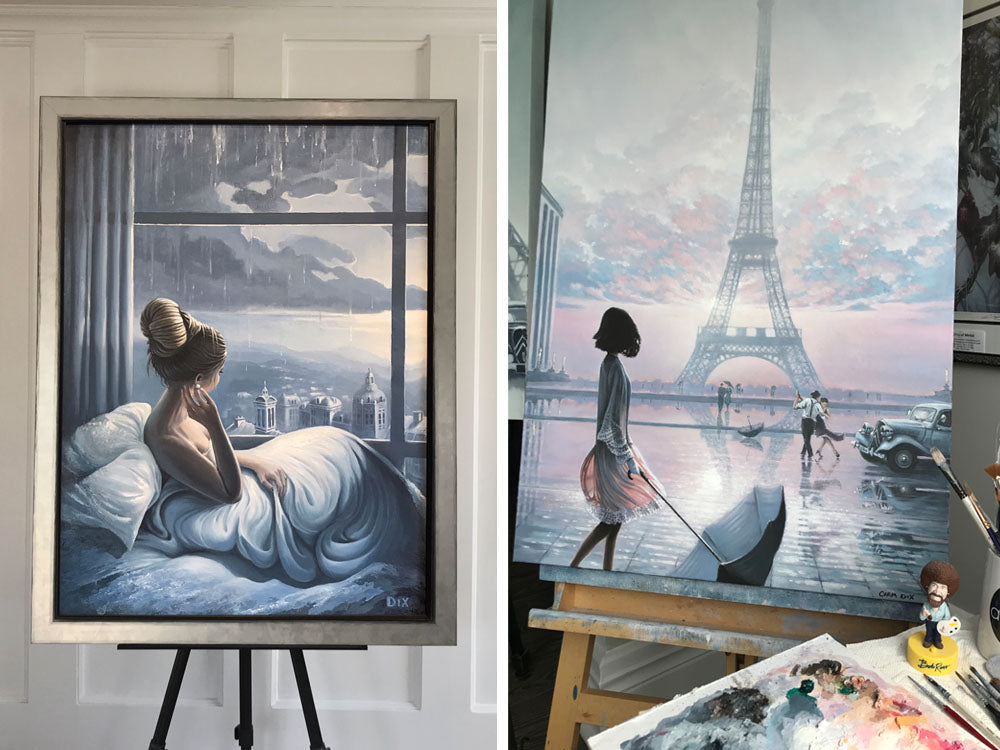 How I buy an Original Painting?
Original paintings are sold to collectors either through Galleries or through Art Studio inquiries at carmdixart@gmail.com