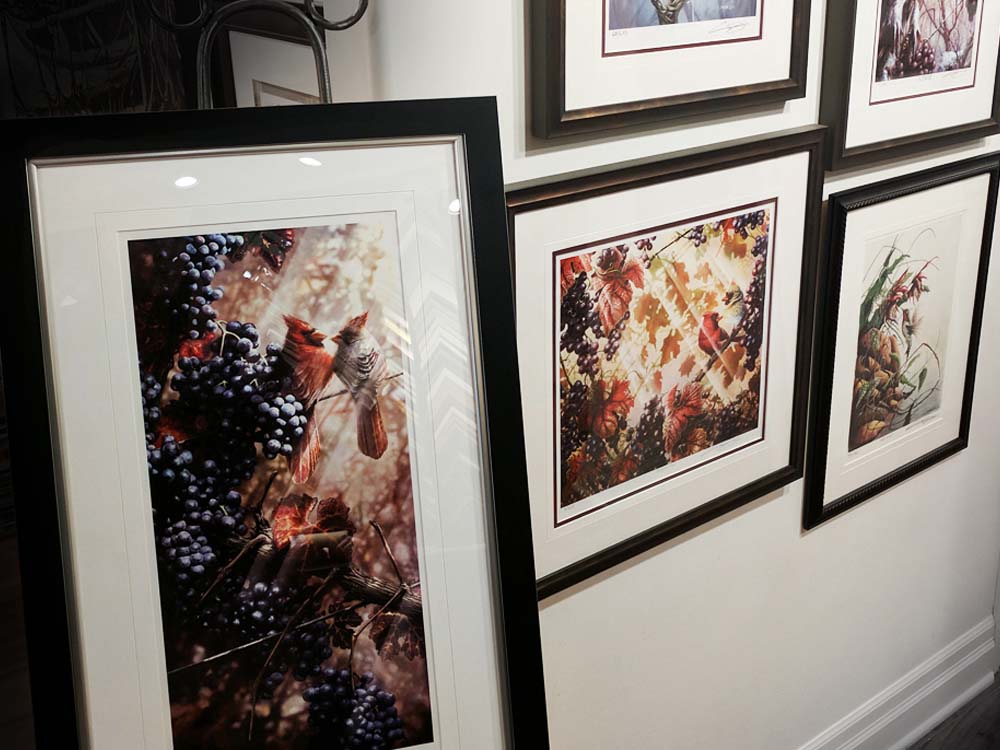 Art Studio
In 1986 Carm Dix Art Studio catered specifically to corporate commission work.  Often an original was purchased for the company boardroom and a small number of limited edition prints, individually signed and numbered by the artist, were given to key employees for recognition of years of service or exemplary performance.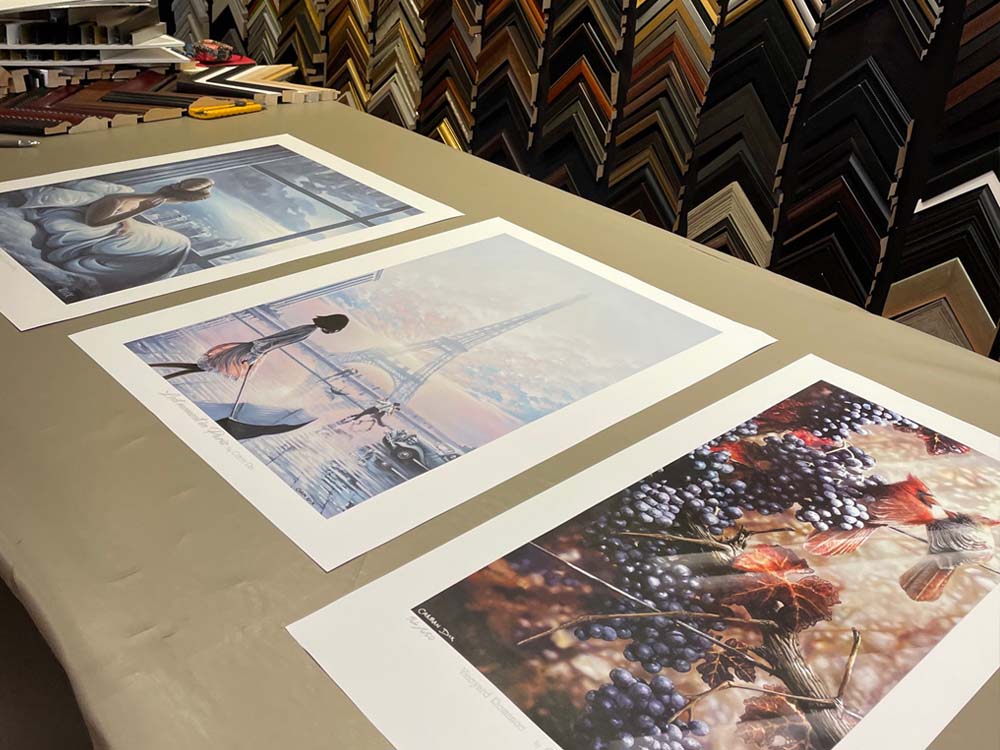 Over the years carmdixart.com began to sell small numbers of limited edition art lithography (prints) as well as original watercolor and oil on canvas paintings to galleries from Niagara Falls to Grand Prairie Alberta.  Like many companies, Carm Dix Art Studio came to age with a website to help support gallery sales.  With the addition of more and more framing shops and winery gift shops Carm Dix Art Studio has maintained its support with limited edition prints sold to help support Ducks Unlimited, Women's shelters, Humane Societies and the Ontario Grape Growers Association.  In 2014, on-line sales were introduced to carmdixart.com.  
What's new in the Art Studio
Catch the latest painting release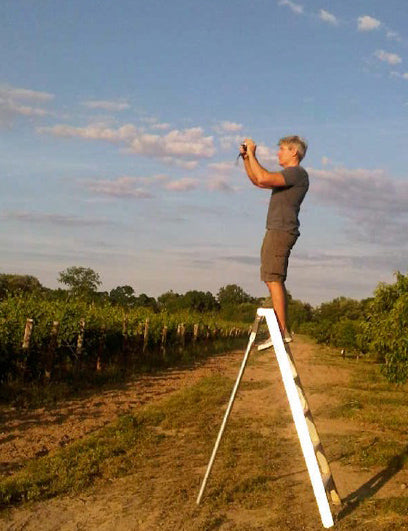 Artist / Painter
Born and raised in Niagara Falls, Canada, this self-taught artist has been painting all his life. What started as a childhood passion has grown into success painting for the corporate world. Over the years a variety of companies from small boutiques to large international firms like Cargill Foods have commissioned Carm for a variety of paintings destined for the corporate lobbies and boardrooms or as limited edition prints for key employees and awards for years of service. Corporate commissions might seem the natural choice for this M.B.A. graduate, yet his blend of detail and stylized mood are equally at home in galleries or private art collections.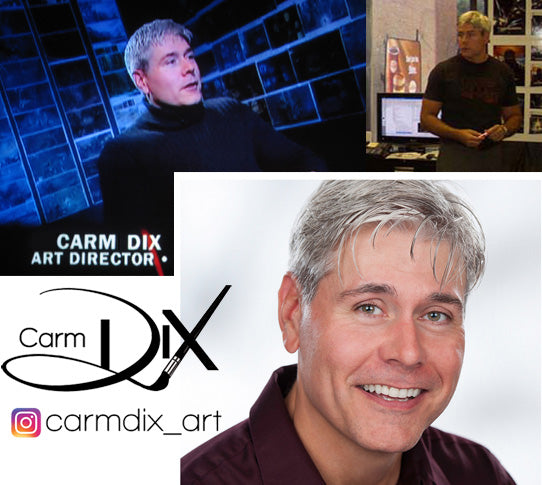 Art Director
Carm spent much of his career learning and developing his craft while working as a professional concept artist, 3D modeler and an Art Director within the entertainment industry. From concept to overall direction, Carm is determined to take what he's learned to push the lighting and mood of his art. Carm's paintings blend enough detail to capture the viewer's belief, with enough stylized and impressionistic brush strokes to emphasize mood.
Having worked with some of the most talented artists across the entertainment industry, Carm considers himself a perpetual student, always learning and striving to improve his art.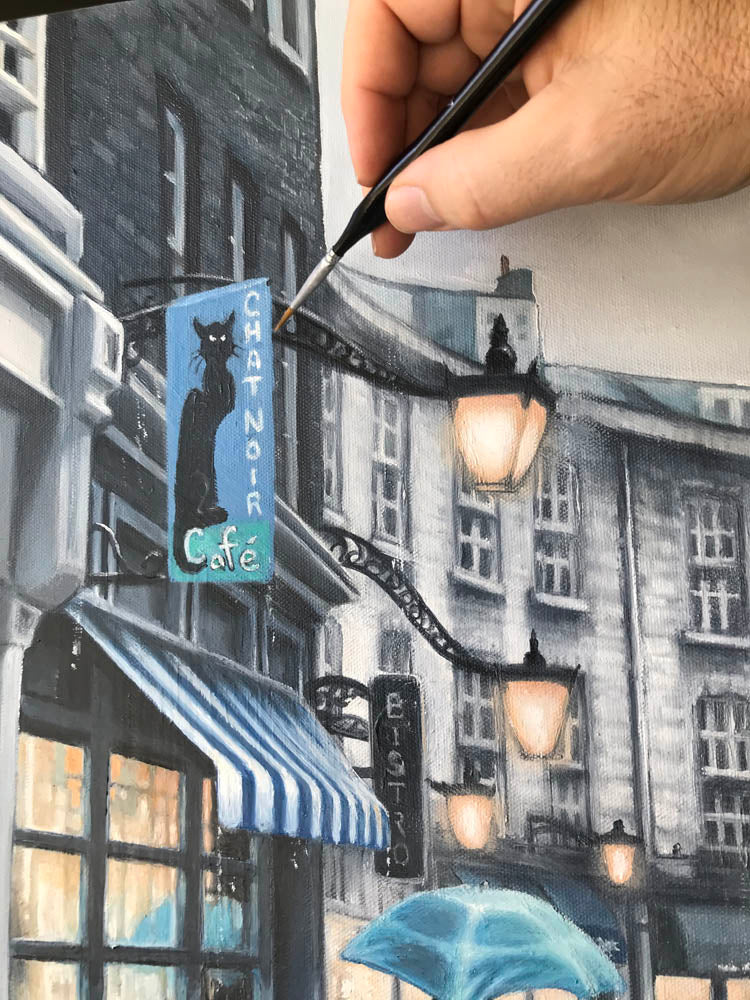 "My very first painting was in oil. After many years painting in watercolour and acrylic I find it ironic that I've come full circle to the oil medium that I love. I love the expression oil painting allows me. Oil has an inherent desire to blend. I love both the boldness and whimsy of applying thick paint, and the impact created by the size of a large canvas. I believe that lighting is everything. I enjoy detail but my realism has a stylized feel that aspires to set a mood and immerse the viewer within the story of the painting."